The ex Eridania is situated in the countryside of Ceggia, a small town in the province of Venice, near the watercourse Piavon and constitutes one of the main examples of the production chain of sugar. Released in 2001 it carries the proof of a particular business process both because linked to the territory and all the local community was directly or indirectly involved in the production process. Beet cultivation, the characteristics of transport by land and by water, and the entire production that occurred inside are particularly well known and lived by the inhabitants of Ceggia.
The complex consists of two large buildings in brick and large iron windows so complex and articulated that are almost impossible to describe. These buildings almost isolated in the center of the large lot are surrounded by a multitude of smaller volumes with different architectural features, by storage spaces, by big decantation tanks and by a large uncovered space.
STATE OF CONSERVATION
The abandonment of the artefacts has brought all the usual consequences such as lack of maintenance, vandalism, etc., and so collapses, widespread decay, etc. Because of the extension and also the different constructive method of individual buildings the state of conservation was variable and different.
CLIENT
Soc. ZETACI srl
PERIOD OF PROJECT SERVICES
from 2006 in progress
CATEGORY
Project of conservation, functional reuse and new volumes
LOCATION
Venezia
STUDIES AND ANALYSIS
Since the preliminary stages of an architectural project are in progress, studies focused first, on the history of the factory and its genesis highlighting the functional reasons that caused the grow of each building, then on the opportunities and advantages of reusing considering functions, standards and norms.
CHARACTERISTICS OF THE PROJECT AND INTERVENTION
The project planned, after the survey, a careful cataloguing of all buildings, stored machinery catalogued according to each characteristics, number of employees and purposes. This allowed to address the project to a more careful saving and reusing of spaces and facilities of real industrial archaeology value, to preserve as a sign only those paths and those sediments functional for working activities and to demolish those meaningless structures that were recently built or not related to sugar production. In the project many functions have been envisioned: the sugar and territorial Museum, the waterpark in large sedimentation tanks and along the river banks, commercial and residential activities in almost all volumes distributed in the way to maintain the paths and relationships among the spaces that now characterize the complex. The project was then further characterized and defined with regard to the main building, providing inner residences and accommodation facilities.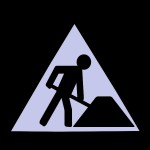 Visualizza gli altri progetti